Don't get stuck in the 80s!
Fast-forward to digital learning with tts performance suite. Bring knowledge directly to the workplace with the digital adoption solution.
Do you still spend 80% of your training budget on formal training? Participants promptly forget 80% of the training content provided in this way. And yes, you've guessed it, 80% of them learn best directly in the workplace. That means you can make far more effective use of your money. With tts performance suite, you provide knowledge exactly where it's required – directly in the digital workplace, at the moment of need, and geared precisely to the relevant work context and role.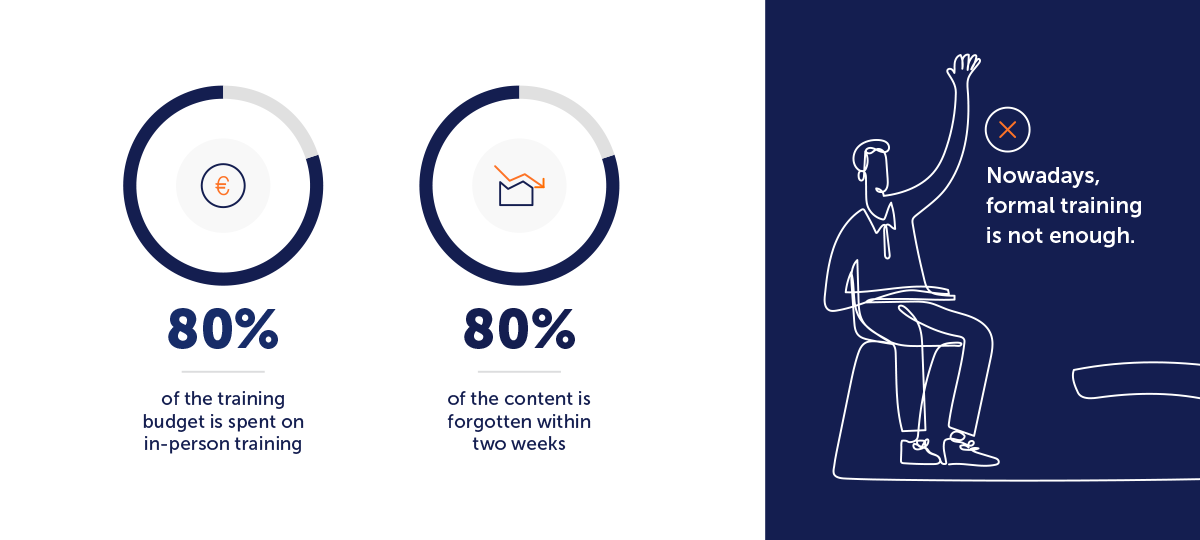 At present, organizations primarily use formal training, either in person or online, when rolling out new software or processes – and they spend 80% of their learning and development budget in the process. Staff acquire a substantial amount of knowledge very quickly during these training sessions. As studies show, however, they just as quickly forget over 80% of it again – especially if the new tool isn't rolled out until weeks later. Despite having received training, staff are then barely able to work with the new tool unaided. They ask experienced colleagues for assistance or contact the helpdesk. That's far from ideal! 
70%:
Informal learning in the workplace 
Learning is fastest and most effective if done in our own way, directly in the workplace. In other words, we only truly understand the details of a process if we take on challenging tasks ourselves and solve the associated problems independently. 
20%:  
Informal learning through interaction 
We also learn by observing our colleagues and asking them questions. That provides information and an opportunity for us to practice processes. Collaboration tools such as team chats and social media are particularly important for interaction.
10%: 
Formal learning in training sessions 
Conventional training is often a prerequisite for specific tasks or a promotion, while for career starters, it's the basis for actually being able to tackle a job. Despite that, formal training plays only a minor role in the occupational learning mix. 
Over 80% of on-the-job learning is informal – whether through acquiring knowledge independently, learning by doing or communicating with others. The tts performance suite helps with this by providing context-relevant support directly in the workplace, at the moment of need.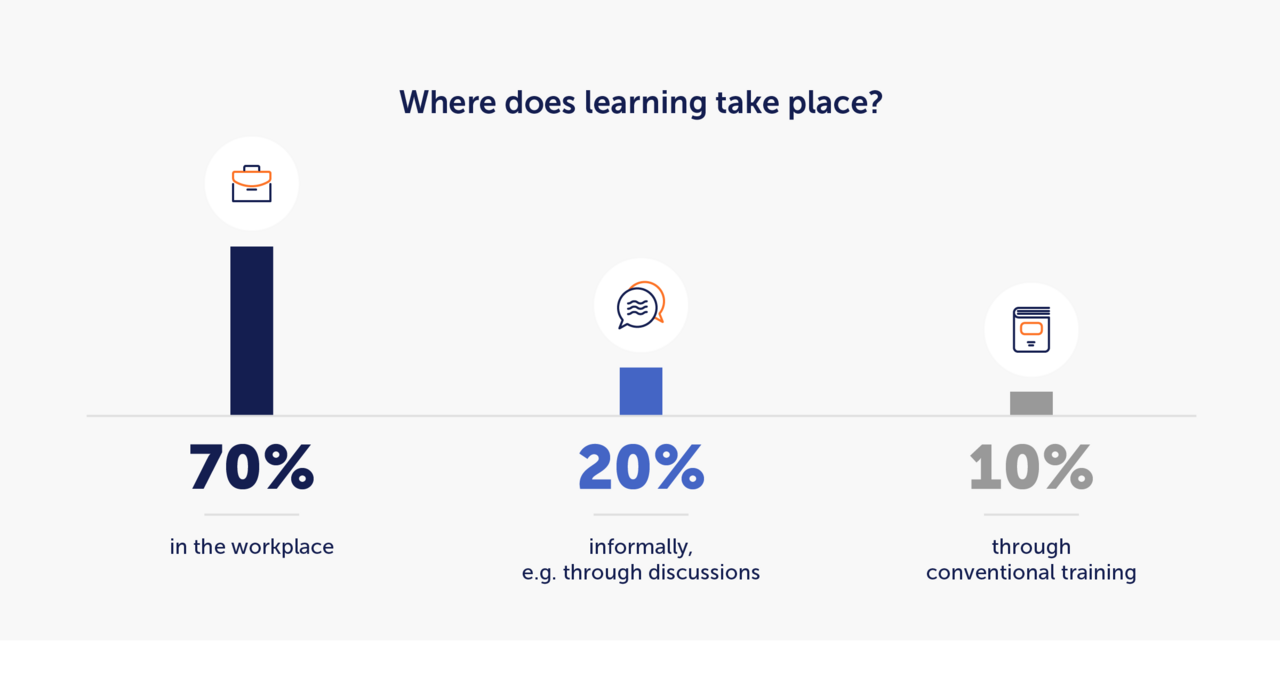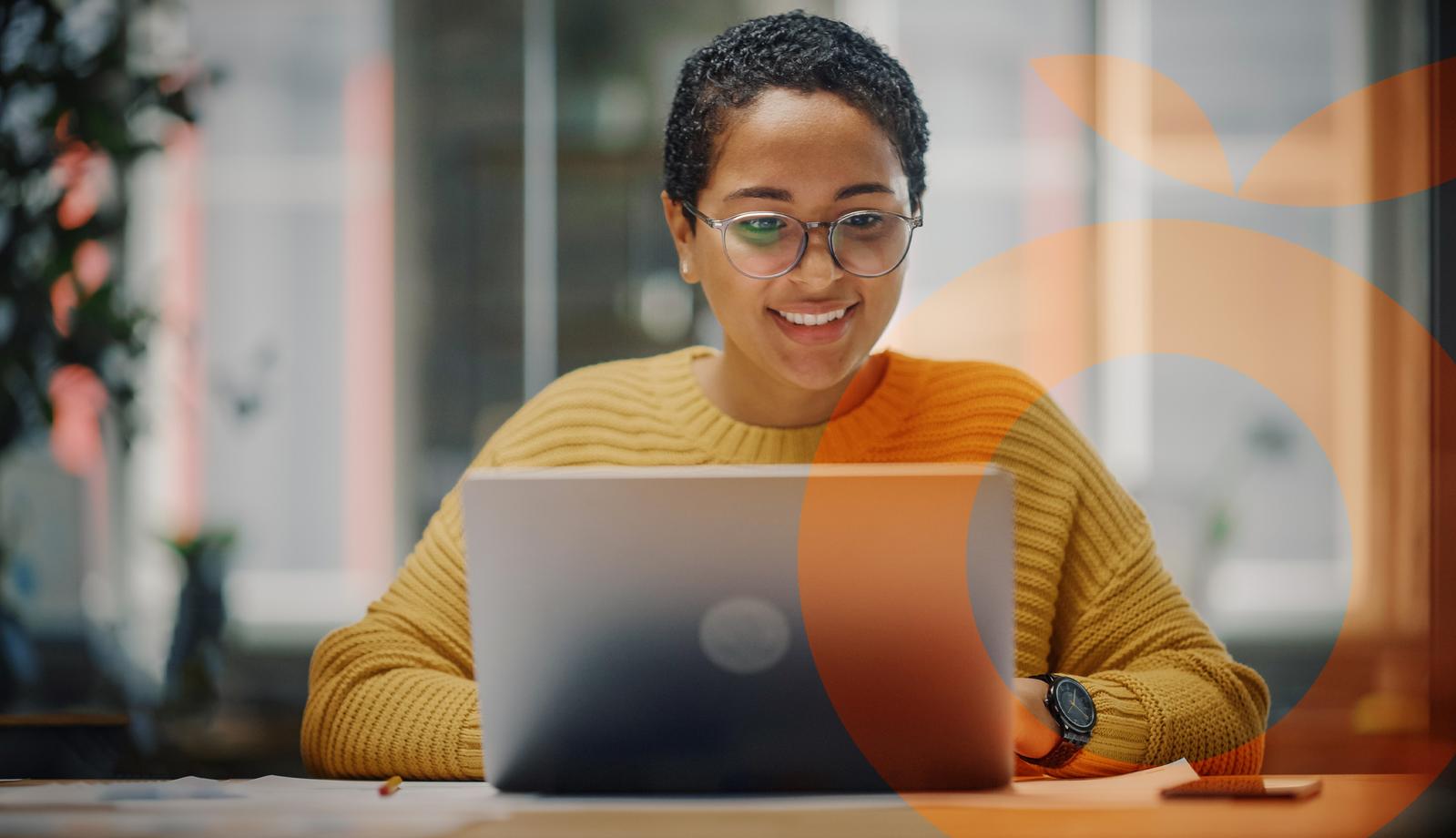 Allocate your staff training budget wisely by directing it to the workplace, where what is learned actually sticks. After all, that's where your personnel acquire more than 80% of their knowledge. So, don't fritter away 80% of your budget on conventional, inefficient training. As already mentioned, 80% of what is learned during such sessions is promptly forgotten again, making your investment pointless.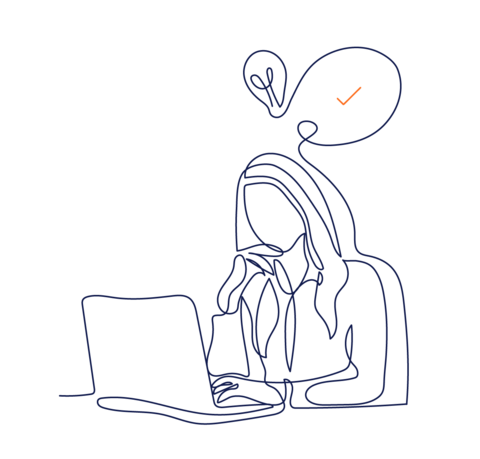 What employees need in this age of digital transformation is basic training in a compact form, together with an intelligent digital adoption solution. Smart tools provide support in the form of information and instructions while staff are completing their tasks, but above all at the moment of need. These tools also offer context-specific assistance if questions about complex business processes and IT applications arise. 
tts performance suite is the digital solution for informal learning in the workplace. Pool your organization's expertise and make it directly available to your teams from a single source that is perfectly tailored to the work context and the specific roles. By doing so, you help your staff handle new applications, technologies and processes – and 80% of what they learn really does stick. 
Experience tts performance suite live
Find out more about our digital adoption solution by registering for a demonstration of tts performance suite – naturally free of charge!