Digital adoption platforms on their way to becoming standard applications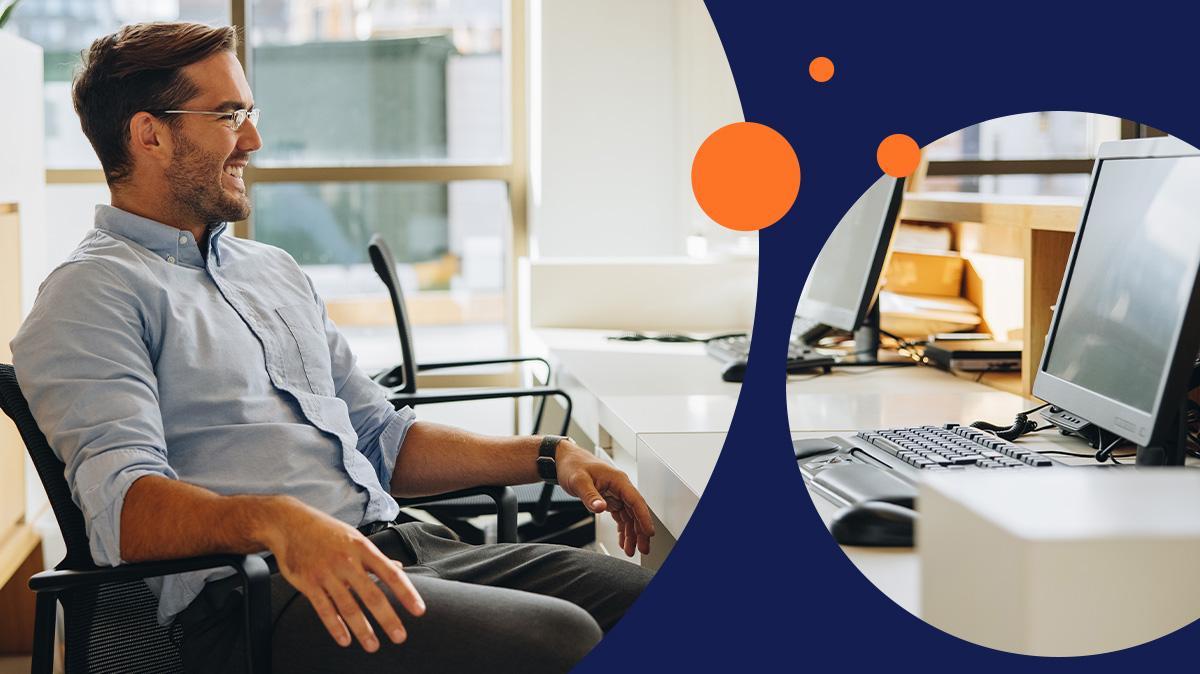 Heidelberg, January 9, 2023 – It is that digital adoption platforms will soon be in widespread use, because they enable organizations to speed up their digital transformation. The new 2022 "Market Guide for Digital Adoption Platforms" from Gartner® identifies tts as one of 14 Representative Vendors. According to us, this only underlines the vital role the tts performance suite plays in this context.
Too much, too fast – the scale and speed of the digital transformation are posing problems for increasing numbers of organizations as they struggle to adapt and realize their analog tools are no longer able to keep up. "Many organizations are still unaware of the potential digital adoption platforms offer when it comes to enhancing their competitive edge," says Dr. Rolf Zajonc, Managing Partner at tts. However, it is clear they are becoming increasingly common. "Digital adoption platforms make it possible to speed up digitalization without compromising on performance because users receive support directly within the work process, thereby cutting the error rate and boosting productivity." However, Zajonc also noted that word of this competitive edge was getting round, and more and more organizations were looking to harness it for themselves. 
This was also the conclusion arrived at by the 2022 "Market Guide for Digital Adoption Platforms"* from Gartner®. Its analysts predict: "By 2025, 70% of organizations will use digital adoption platforms across the entire technology stack to overcome still insufficient application user experiences." Gartner® further recommends: "Organizations seeking to accelerate digital transformation must enable employees to easily adopt new and changing technology. Application leaders should examine digital adoption platform providers that enable employees and/or customers to better adopt technology and perform at a higher level." 
"Many organizations fall short of the goals they set themselves because they focus primarily on the technological side of things, while at the same time underestimating the huge part digital adoption actually plays in their success," explains Zajonc. "I am particularly pleased that the Gartner® Market Guide for Digital Adoption Platforms mentions us as one of 14 Representative Vendors. This motivates us still further to keep systematically improving our digital adoption platform to help the largest possible number of organizations achieve their transformation goals, even under extreme time pressure."  
Despite the difficult economic situation the world is currently facing, Zajonc is optimistic that the demand for high-performance digital adoption platforms will continue. First, he feels that investments in digital adoption can be scaled almost in any way necessary, and are particularly long-lasting because they help establish a culture of change within an organization. Second, he also knows a digital adoption platform has a positive effect on the return on investment, because it can play a significant role in implementing digital change projects on time, on budget and at the required level of quality. These characteristics are likely to become more essential in the future, rather than less so. 
* Gartner®, "Market Guide for Digital Adoption Platforms". Melissa Hilbert, Maria Marino, Stephen Emmott, September 14, 2022
Gartner Disclaimer: GARTNER is the registered trademark and service mark of Gartner Inc., and/or its affiliates in the U.S. and/or internationally and has been used herein with permission. All rights reserved. Gartner does not endorse any vendor, product or service depicted in our research publications, and does not advise technology users to select only those vendors with the highest ratings or other designation. Gartner research publications consist of the opinions of Gartner's research organization and should not be construed as statements of fact. Gartner disclaims all warranties, expressed or implied, with respect to this research, including any warranties of merchantability or fitness for a particular purpose. 
---
tts digital adoption solutions 
The roll-out of new software and digital transformation can only be successful when the processes and technologies involved are customized to the people using them. tts performance suite supports your employees as they perform their actual tasks. If they have any questions, the digital adoption platform offers real-time support for complex business processes and IT applications. tts performance suite gets the digital transformation going – ensuring the success of your software investment. 
---
Experience tts performance suite live!
See for yourself and schedule a demo appointment. Our team will be happy to show you how to take advantage of the tts performance suite for your business. Simply fill out the form and we will get in touch with you as soon as possible.