tts mentioned in 2021 Gartner® report "Future of Work Trends: Information Finds You"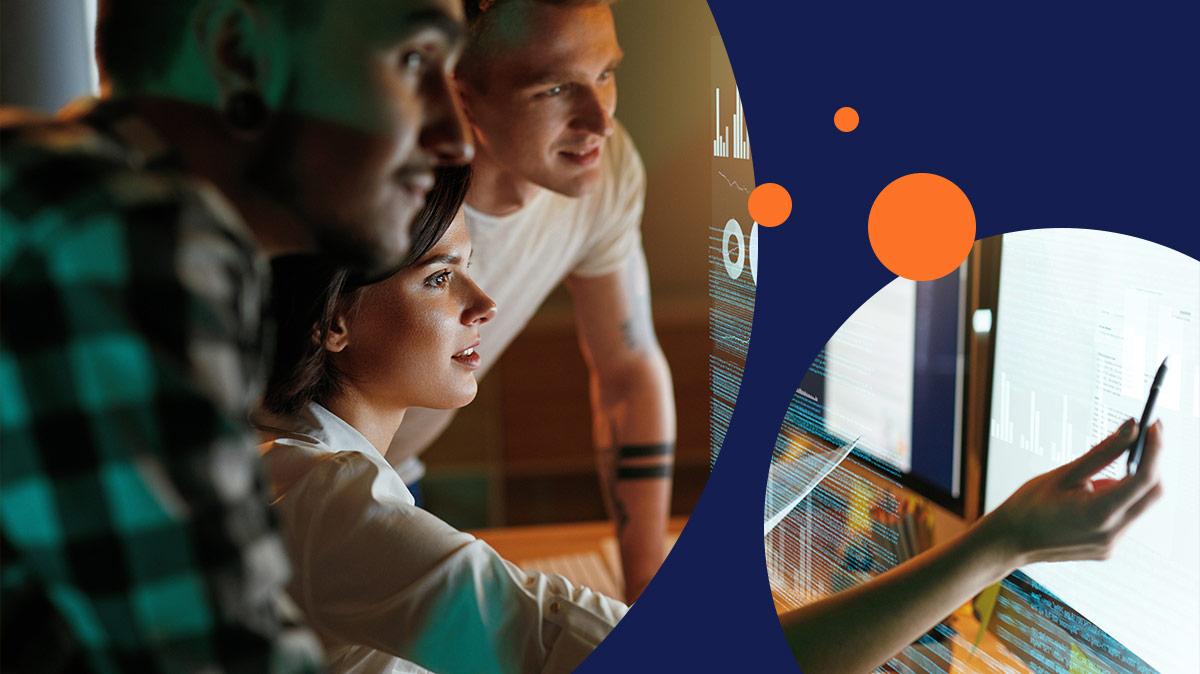 Heidelberg, April 21, 2022 – Digital adoption solutions will become increasingly important in the future because they supply staff at digital workplaces with precisely the information they need for their day-to-day work. As part of this trend, tts performance suite is also drawing growing attention internationally.   
According to the Gartner report "Future of Work Trends: Information Finds You", "employees struggle to stay afloat as information floods their digital workplace. Executive leaders must sound the alarm and help their colleagues to leverage emerging technologies that dynamically and proactively surface information in the flow of work, enabling a continuously informed workforce."  
As tts knows from its own experience working on projects, that neatly sums up an issue that is being talked about more and more, primarily in organizations with state-of-the-art workplaces. It is an issue that urgently requires a solution. After all, the more complex the digital workplace (due to a growing number of applications and new business processes), the more often users have to stop what they're doing to search out some piece of information that will help them do their job – and the longer they spend looking. It seems that hopes may have been dashed. Instead of productivity steadily rising in the digital workplace, it is dropping. 
Two statistics highlighted in the report state: "A recent Gartner survey found that 44% of users made a wrong decision because they were unaware of the information that could have helped." And also: "In addition, 43% of users reported failing to notice important information because of receiving too many applications or the volume of information." 
The report also states that "by 2026, employees will reduce the time spent looking for information by 50% as information finds them in the context of their current work activity."  
"We believe the report underlines the significance of digital adoption solutions in this context. That we are mentioned as one of the examples of solution providers is fantastic recognition," says Dr. Rolf Zajonc, Managing Partner at tts. "In our opinion, it shows that, through our holistic mix of HR and IT expertise, we have recognized just how much it helps an organization's success when users get exactly the support they need within their workflow. We consider being mentioned in the report is also a clear sign that, thanks to our tts performance suite solution, we are now seen internationally as a leading supplier in the field of digital adoption solutions."  
Zajonc is confident that digital adoption solutions play a significant role in helping organizations make a success of digitalization and achieve continuous development. He believes that, for an organization to ultimately achieve its transformation goals, its employees need to really understand and implement sometimes very extensive changes to business requirements, processes and technologies. However, in his view, classic tools such as formal training are no longer adequate for imparting the necessary knowledge. They are too labor-intensive, too expensive and too slow, as Zajonc explains: "The pace of modern life demands a different approach. What is needed are solutions that considerably ease the burden on staff in the digital workplace by eliminating the need to constantly search for information they don't have. Instead, they should be able to trust that the information will come to them. That is exactly what happens when using the right digital adoption solution." 
The study "Future of Work Trends: Information Finds You" was published on October 15, 2021 and is part of the series "Future of Work Trends: A Gartner Trend Insight Report", which investigates some important future trends in work. 
*Gartner, "Future of Work Trends: Information Finds You", Stephen Emmott, Michael Woodbridge, October 15, 2021. 
Disclaimer: GARTNER is a registered trademark and service mark of Gartner, Inc. and/or its affiliates in the U.S. and internationally and is used herein with permission. All rights reserved. Gartner does not endorse any vendor, product or service depicted in its research publications, and does not advise technology users to select only those vendors with the highest ratings or other designation. Gartner research publications consist of the opinions of Gartner's research organization and should not be construed as statements of fact. Gartner disclaims all warranties, expressed or implied, with respect to this research, including any warranties of merchantability or fitness for a particular purpose. 
---
tts – we empower people 
We empower and support staff and organizations in digital transformation with our full service portfolio in three highly specialized, synergistic business areas. 
tts digital adoption solutions – Thanks to tts performance suite and other software tools, we can quickly plug any gaps in staff knowledge and skills, and provide them with optimum support in any situation. 

tts digital HR experts develop digital HR strategies and solutions that are fit for the future, before implementing them in practical and efficient ways.  

tts learning architects lead companies through change and transformation processes with innovative corporate learning – using an expert approach that combines excellent methodical teaching skills with passion for the subject. 
Find out more about people empowerment at www.tt-s.com/en/ 
---
Our team will be happy to show you how to take advantage of the tts performance suite for your business. Simply fill out the form - we will get in touch with you as soon as possible.