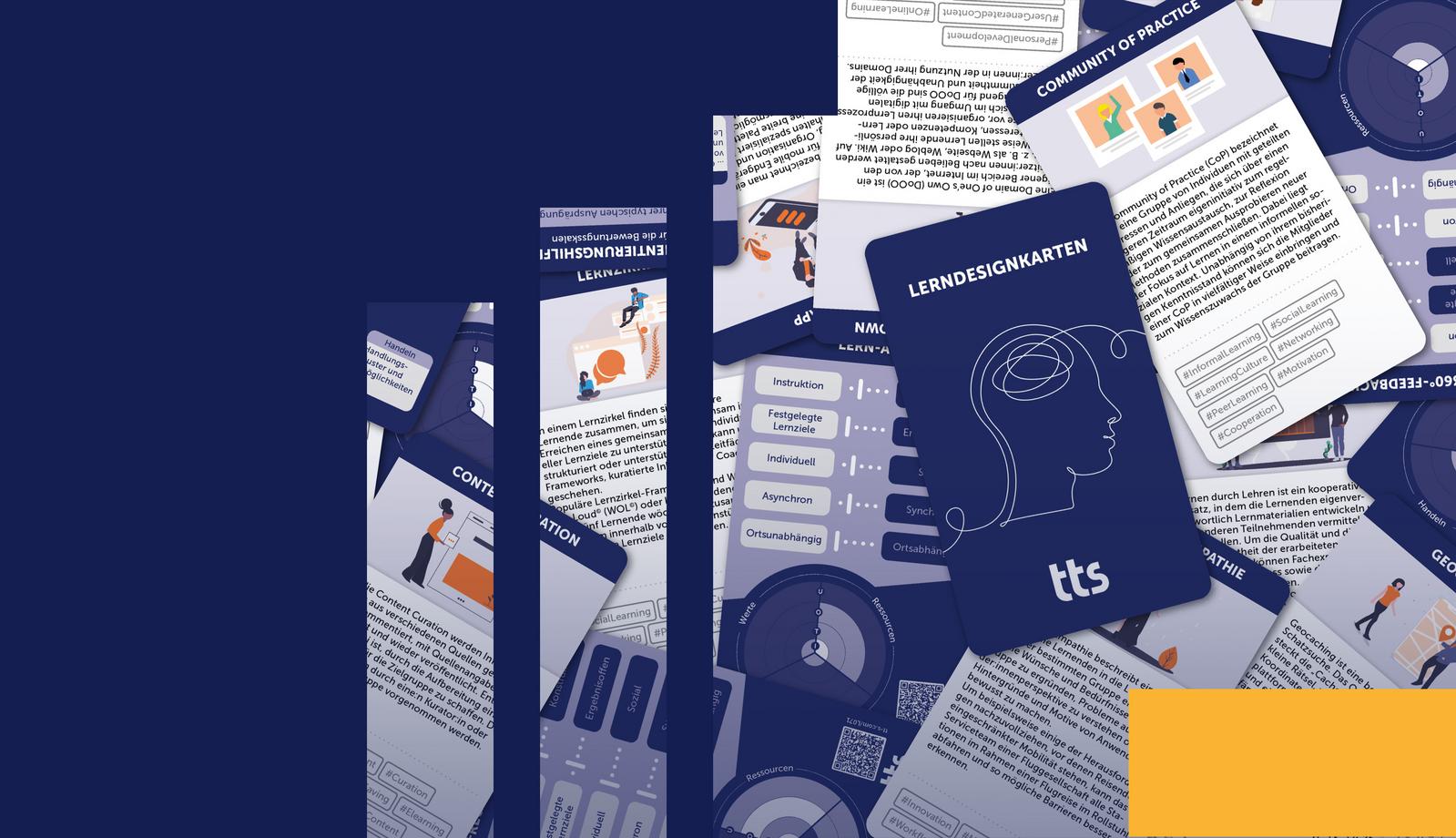 Learning Design Cards
Here you can order your set of tts learning design cards or download the learning design card app for iOS and Android. We also show you in a video how you can work with it.
Modern learning opportunities combine formats that are selected and tailored for learners' needs, deployment contexts, and intended effectiveness.  
The completely revised tts learning design maps 2.0 are a tool to help learning professionals ... 
Discover and discuss learning formats, 
evaluate the characteristics and effectiveness of learning formats, 
expand the portfolio of L&D 
drive strategic L&D realignment, 
select appropriate learning formats for a Learner Journey. 
The card set contains 67 pandemic-tested learning formats: Perennial favorites and secret favorites.  
The card set, smartphone app, and accompanying materials allow you to playfully discover the variety of learning formats and assemble an effective set for the Learner Journey. 
Soon you will be able to order your set of learning design cards here.