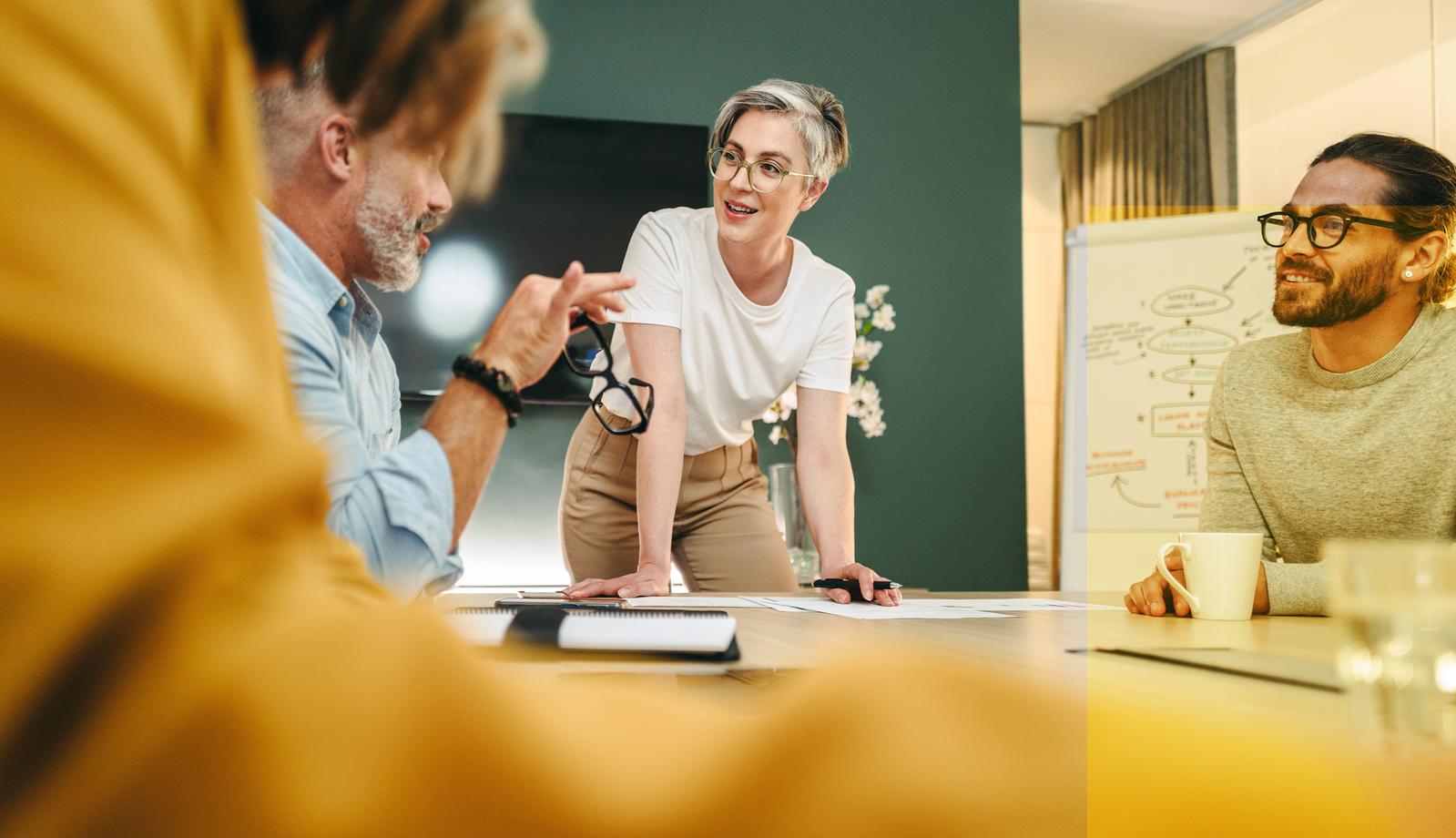 up. With learning that works.
Years of experience, countless projects, customers from all industries and the public sector – we are a partner to you and a driving force for innovative technologies and new approaches to learning.
We have been on the market for 25 years, developing learning programs, delivering training, providing consulting services, and configuring and implementing solutions. We know what really matters when it comes to learning technologies, content development, training planning and training methods. We are a major player in the corporate learning market and have a well-established track record.
We are experienced trainers, authors, designers, developers and consultants. We get things done. We test, develop and stay on the case. We do that successfully across countless projects. And we are the combined diversity of our individuals, our creative minds, our planners, our thinkers, our training enthusiasts, our IT nerds and our agile experts. We are a team.
We are curious. We are innovative. We shape learning and the future of learning. We do that for you and with you.
Blended learning
We take your target group on an exciting and intense learning journey with synchronous and asynchronous learning phases. During this process, we use tried-and-tested methods to facilitate active learning.
Change management
Utilizing a flexible mix of traditional and agile methods, we help you ensure that all relevant parties get on board with a change journey that has as its destination a set of shared objectives.
Learning consulting
Reimagining learning. Strategically positioning staff development. Establishing a digital academy. Making the value of learning visible. That's what we do.
Transformation support
We act as a sparring partner, ally or source of constructive criticism to help you develop the strategically grounded change steps as you become a learning organization.
Process support
We support the rollout of operational and organizational processes as part of IT up-skilling projects. There is no one-size-fits-all solution.  Working with you, we leverage our wide-ranging hands-on experience to develop the best solutions.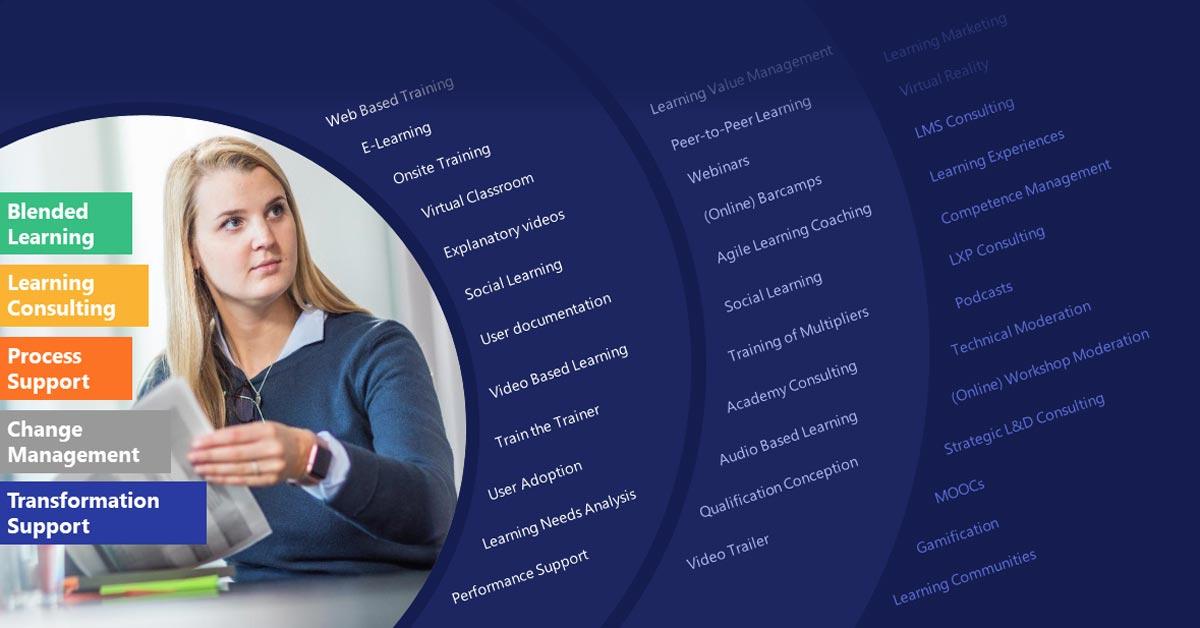 Get to know us!
Tell us how we can help you overcome your challenges and harness opportunities.