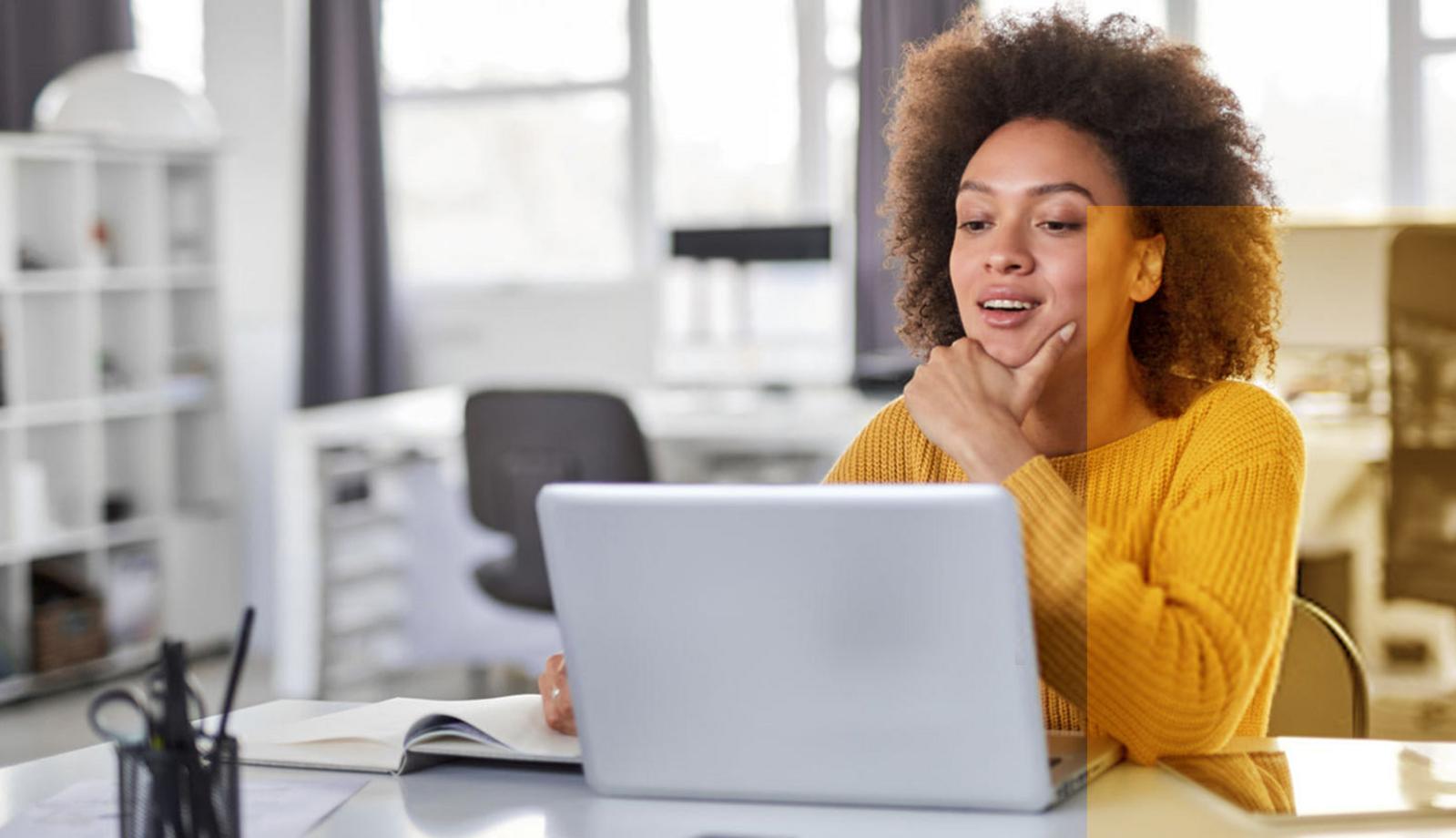 solution
How to successfully implement Microsoft 365
Microsoft 365 offers all the necessary tools for modern teamwork in the Digital Workplace, but requires a fundamental change in collaboration. We support you in this mission-critical phase and beyond with an approach that empowers your employees to work out, individually or as a team, how they can best take advantage of the digital workplace.

Design Digital Corporate Culture

Inspire employees for digital transformation

Improved user adoption

Exploit the potential of Microsoft 365

Increase user adoption
Shaping new ways of digital collaboration
Do you want to design a new way of digital collaboration that is more efficient, effective and transparent? Enable collaboration from anywhere, empower employees to find information on their own, network with internal experts and solve problems together? All of this can be done with Microsoft 365. Microsoft 365 is the ideal solution for creating Digital Workplaces and delivering greater / greatest value. However, using the solution also requires fundamentally new principles of collaboration.
Realising the potential of Microsoft 365 in your organisation
We help you to exploit the potential of Microsoft 365 in your organization. Together with you, we develop an individual target picture and the necessary steps to achieve it. From the introduction to the use in daily work, we support you and your employees as needed with a holistic offering that combines formal and informal learning opportunities with performance support if desired. In face-to-face or virtual training sessions, we test the new way of working together, evaluate the progress made and optimize where necessary. In this way, your teams can quickly recognize the advantages of the solution and use them successfully.
They increase the acceptance of collaboration in the digital workplace.
You use the potential of Microsoft 365 for the redesign of work in your organization.
They offer all participants exactly the learning opportunities they really need.
They encourage user adoption.
Let's find out together how we can help your business.
Tell us who you are and how we can support you in overcoming challenges and seizing opportunities.